WHAT WE OFFER
Sesame Portastile offers a wide range of products and systems from crowd movement & attendance reporting system to half height and full height turnstiles.
View our range of crowd management products and systems below: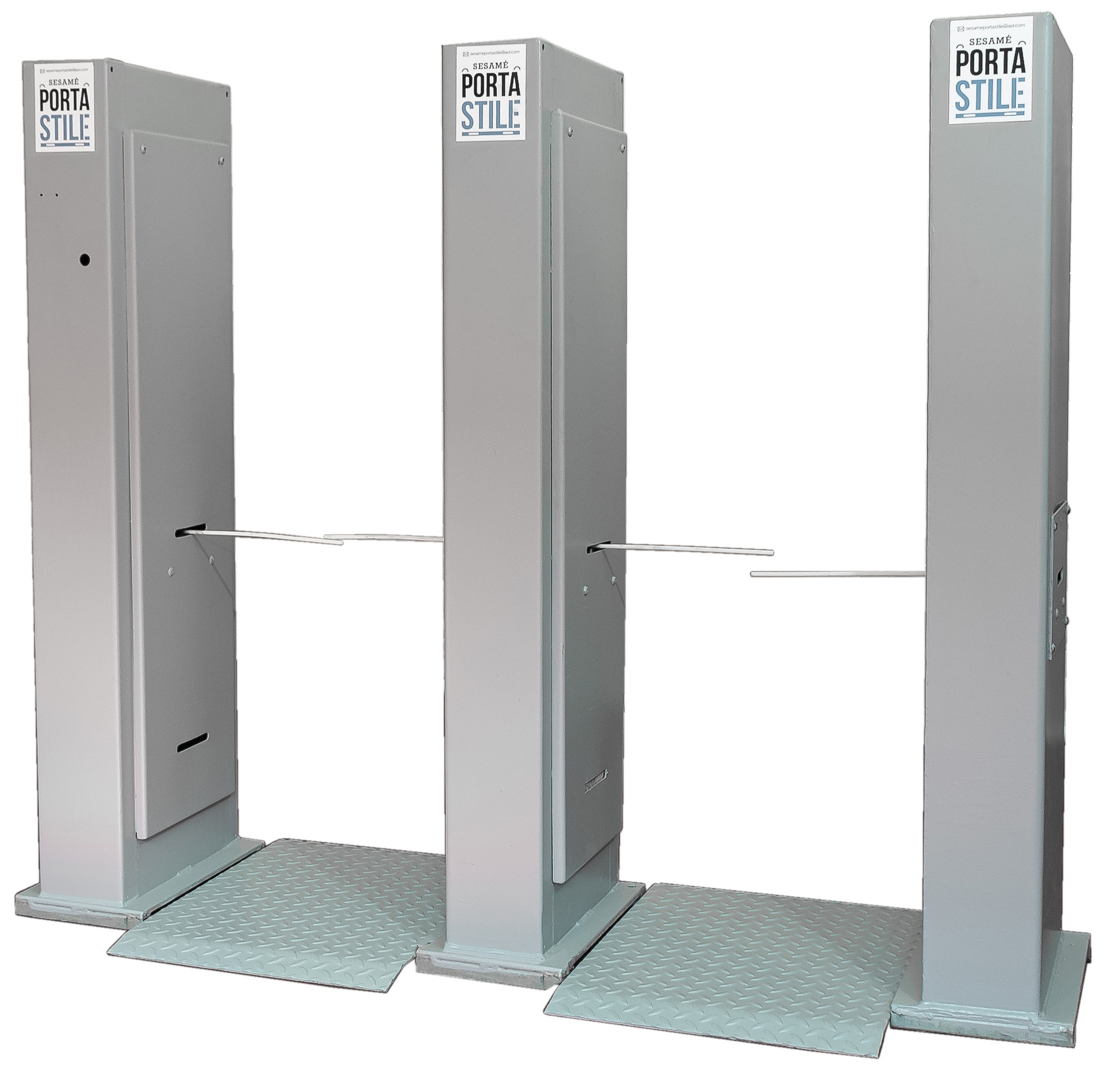 CROWD MOVEMENT & ATTENDANCE REPORTING SYSTEM
Our unique telemetry system enables us to network our equipment at multiple entrances/exits reporting back to our on site-monitoring centre. Our software allows us to capture real time crowd flow data which can be used for detailed post event analysis to assist with staffing levels, car parking management & licence conformity etc. for possible future events.
FULL HEIGHT DOUBLE TURNSTILES
Ideal for events that require a high endurance and fast throughput perimeter entry system to securely control the flow of people onto site. Integral single leaf gate allows for disabled access. Capable of being linked to our unique software system if crowd attendance figures need to be monitored remotely.
HALF HEIGHT TRIPOD TURNSTILES
The perfect solution where access control is the preferred option through a specific entrance or exit. Can be used with a range of access control systems including rfid and fingerprint recognition. Ideal for corporate hospitality or restricted access areas within an existing site perimeter. These can provide bi- directional capability & can be linked to our unique telemetry system to monitor crowd attendance figures remotely.
HANDHELD PORTABLE METAL DETECTOR
The DW15 handheld metal detector is the most advanced electronic technology, suitable for all international safety standards.
PORTABLE WALKTHROUGH METAL DETECTOR
We are pleased to introduce into our product range the fully portable SP700 portable metal detector. The SP700 is capable of being deployed by one person within minutes and can be moved using a van or even a car.
SESAME RAPID EGRESS PODS
To provide entry/exit system for rapid and safe egress, minimising queue times whilst still maintaining count of site attendance figures. Again these can be used to facilitate bi-directional capability.
WALK THROUGH METAL DETECTOR ARCHES
Responding to demand, we have introduced into our product range a non-contact walkthrough arch which features metal detection, fever detection and a counting facility.
WIRELESS HANDHELD COUNTERS
Typically deployed at vehicle gates, disabled access or wide load lanes. These will be operated by stewards who, by counting the number of occupants in a vehicle can maintain the count integrity whilst facilitating the free flow of vehicular traffic to and from the event.
X-RAY BAGGAGE INSPECTION
To complement our range of walkthrough pedestrian metal detector arches we also carry a range of walk through X-Ray baggage machines