Welcome to Sesame Portastile
We are a UK based company with over 30 years experience in monitoring attendance and visitor movements at greenfield and indoor events.
We have worked closely with, event promoters and organisers, local authorities, and police forces at political conferences and large outdoor events throughout the UK. Events include the world famous Glastonbury Festival of Performing Arts where we have been employed since 1991.
In addition to providing our bespoke crowd monitoring systems, turnstiles with telemetry. We also offer a comprehensive range of walkthrough metal detector/knife arches.
Our range includes indoor fixed arches for permanent installations such as airports, conference centres and entertainment venues. Waterproof arches (IP67 rated) suitable for use at all outdoor venues and fully portable arches that can be moved from location to location in a small SUV, installed easily and quickly by one person and moved around the designated site effortlessly on its integral wheels.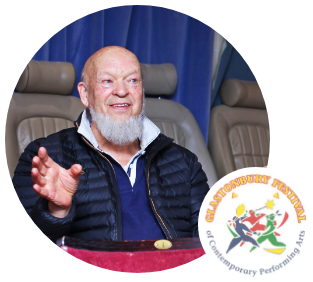 "We have enjoyed a long and successful working relationship with Sesame Portastile for almost thirty years, during which time they have exclusively provided us with invaluable, accurate attendance and visitor movement numbers for every Festival since 1991.
Their service has always been first-rate and an invaluable aide in the successful running of our festival.
We look forward to continuing working with them in this our 50th anniversary year and for many years to come."
Michael Eavis, Founder & Managing Director, Glastonbury Festival
Why Choose Sesame Portastile?
Bespoke mechanical and electronic entry systems for hire or purchase.

Comprehensive range of walkthrough metal detector/knife arches

Greenfield & Urban event specialists. No event too large or small.    

Assists with entry revenue protection and against fraud.

Real time attendance figures generated to assist with licence/safety conformity.

All equipment is battery powered and capable of being networked wirelessly to provide live information throughout your event. 

Wide range of equipment options include: Full height and half height tripod turnstiles, rapid egress pods and handheld counters.

30 years of event and conference experience.  
Sesame Portastile have over 30 years experience in monitoring attendance and visitor movements. View our case studies
Safe guarding gate receipts, revenues and visitor numbers at your event
Sesame Portastile
2019-12-12T11:27:07+00:00